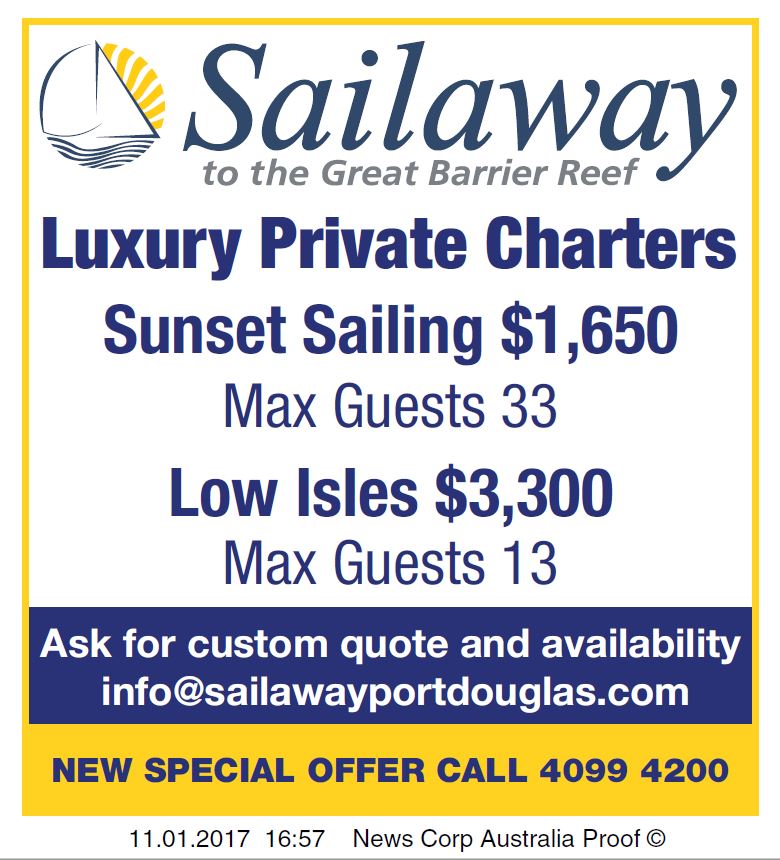 PRIVATE CHARTERS
Sunset Sailing $1,650 (Max Guests 33)
Low Isles $3,300 (Max Guests 13)
Call or email for a custom quote at info@sailawayportdouglas.com or 4099 4200
Great Barrier Reef Tours…..Please call Sailaway Reef & Island Tours on PH: 4099 4200 for current specials on sailing and snorkelling tours to Low Isles. Or talk to your Tour Desk or Accommodation Manager.
Valid December 2018 to March 2019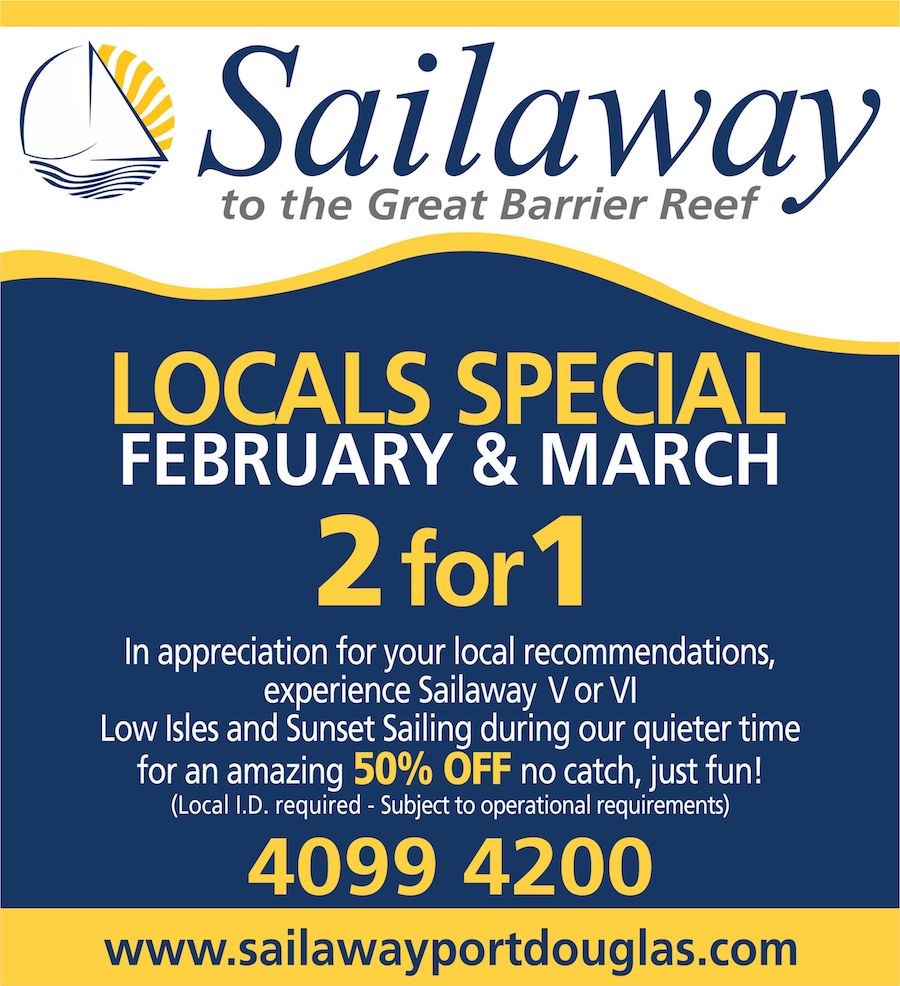 LOCALS SPECIAL – 2 FOR 1
In appreciation of local recommendations experience Sailaway Low Isles or Sailaway Sunset Sail and receive 50% discount.
2 FOR 1. No catch, just fun!
Travel date 1 February 2018 to 30 March 2018.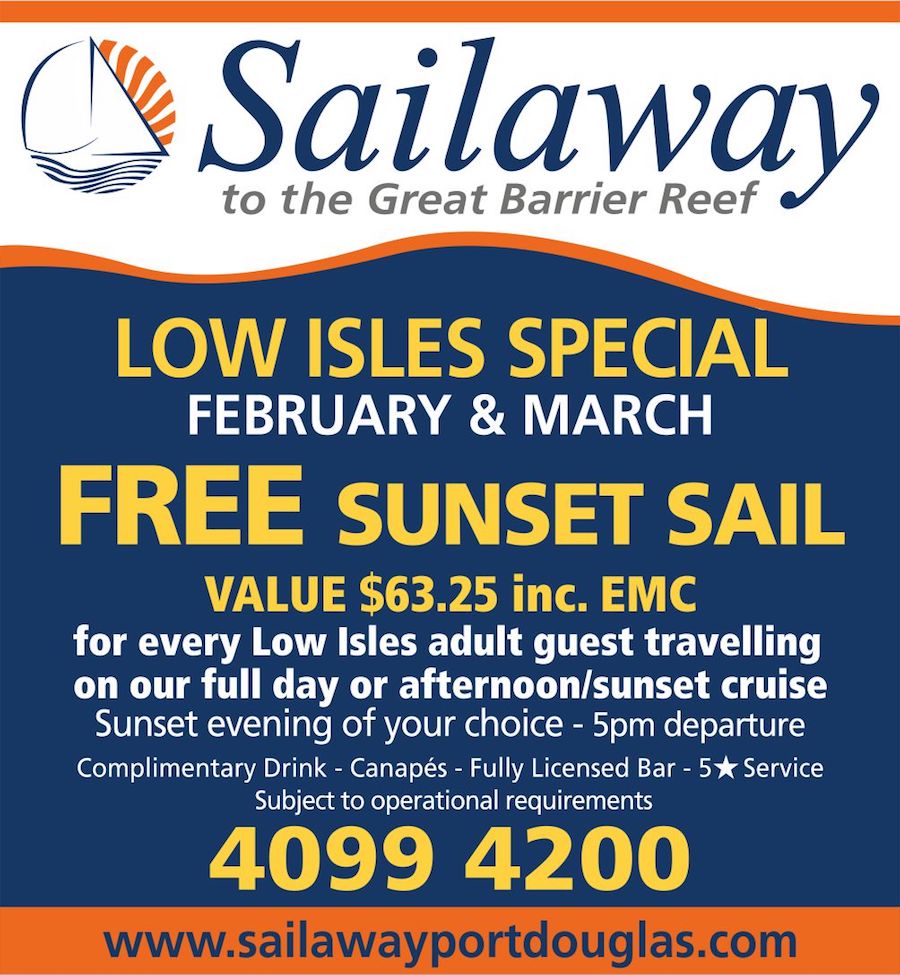 FREE SUNSET SAIL – VALUE ADD SPECIAL – FEB/MAR 2018
A complimentary Sailaway Sunset Sail is offered to every adult guest who travels on Sailaway to Low Isles during February and March 2018.
Book either Sailaway Full Day (SAAM) or Sailaway Afternoon/Sunset (SAPM) and receive a free Sunset Sail (SAS) to the value of $63.25 per person.
Guests can book the Sunset Sail on an evening of their choice.
Travel date must be between 1st February to 31 March 2018 for new bookings. Simply advise the preferred date of travel for the Sunset Sail at time of booking the Low Isles tour and we will make the booking and reconfirm all details with you.
Available to book via tour desks and travel agents.