Sailaway's COVIDSafe Message to Guests
The health and safety of our customers and employees is and always has been our highest priority. Our operating procedures bring together a number of new and existing wellbeing measures to give you peace of mind when you travel with Sailaway.
Sailaway has a COVIDSafe Plan in place to ensure the safety of staff and guests. All efforts will be made to provide a clean and hygienic environment to allow our visitors to safely enjoy the activities of sailing and snorkelling on the Great Barrier Reef.
These include:
As of 17 December 2021 all Sailaway staff will be fully vaccinated.
As of 17 December 2021 all passengers travelling on Sailaway vessels will be required to be fully vaccinated with proof of vaccination provided.
Guests are required to check in at the Sailaway Office in the Marina prior to boarding the vessel.
Proof of vaccination required for each passenger over 16 years of age, to be provided at check-in via digital Vaccination Certificate or the QLD checkin App.
If proof of vaccination is not provided, Sailaway reserves the right to refuse the passenger to board the vessel and no refund would be applicable. We recommend you have travel insurance.
If you are unwell and have COVID19 symptoms such as fever, respiratory infection or shortness of breath, sore throat and a dry persistent cough, you will be asked not to travel with Sailaway and advised to seek medical advice.
Highly recommend passengers and employees download the COVIDSafe app – enabled, to assist with tracking if required.
Social distancing advice will be provided on board during the Safety Briefing.
Hand sanitising stations will be provided on the vessels.
There is enhanced cleaning of the vessels, with a focus on high contact areas.
Sanitising wipes will be provided for passengers to wipe any equipment used, if preferred.
Snorkelling equipment provided is thoroughly washed and sanitised twice.
No cash on board – Use Credit Card only for onboard purchases.
Our staff are trained to follow strict personal hygiene protocols.
We want to reassure you that all of us at Sailaway are fully committed to looking after your wellbeing when you sail with us and we look forward to welcoming you on board.
Happy and safe travels to Port Douglas! See you soon!
Discover Sailaway's Reef Destinations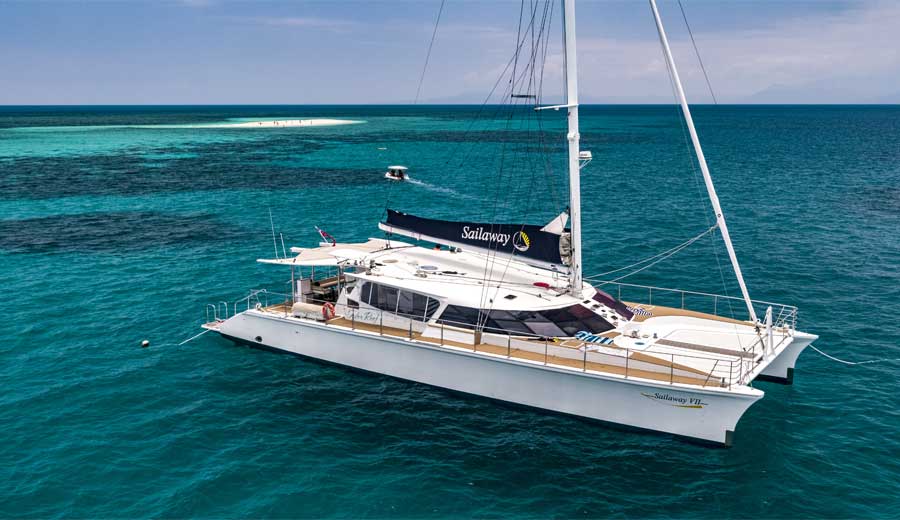 MACKAY CORAL CAY
The Coral Cays are pure white sand surrounded by a large fringing reef system and crystal clear water.
Sailaway is the only operator from Port Douglas who has access to visit Mackay Coral Cays. This exclusivity means we have the area to ourselves to explore without restrictions.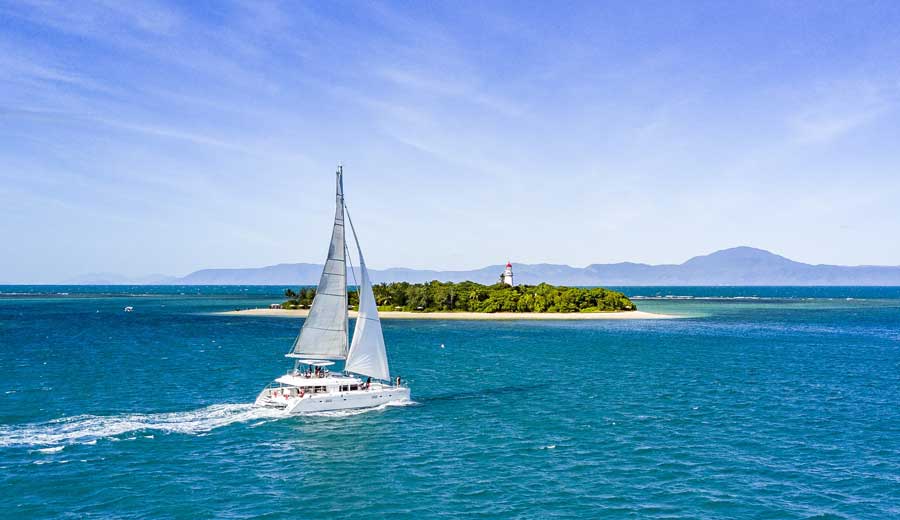 Low Isles
Low Isles is an idyllic Coral Cay island. The reef around Low Isles comprises 150 species of hard corals and is dominated by 15 species of soft corals.
Guests of Sailaway have the opportunity to snorkel in the lagoon of the island with our marine biologist, offering an interesting and informative tour.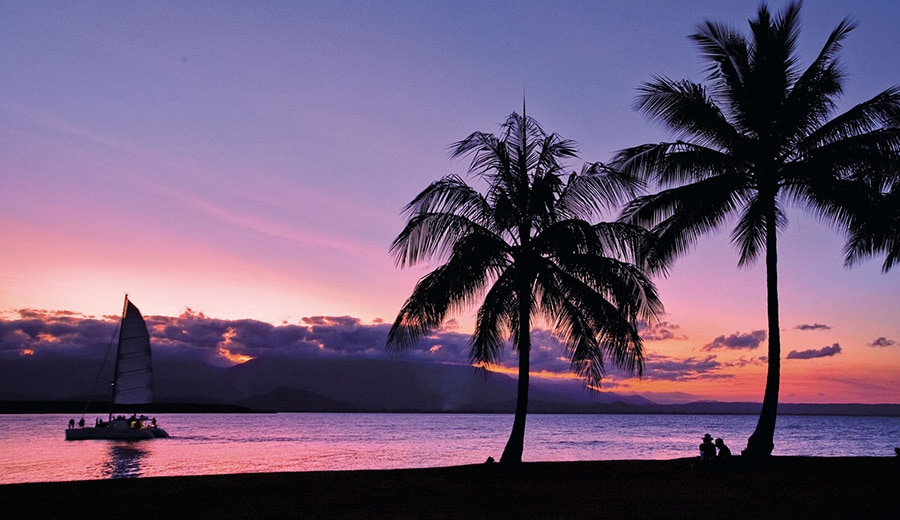 Sunset Sailing
Enjoy the thrill of pure sailing. A must do when visiting Port Douglas is to relax with an exhilarating cruise on board this first class sailing catamaran.
Soak up the peace and tranquillity of a tropical sunset over the Coral Sea as you sail along the coast off Far North Queensland.
Sailaway Loyalty Club
Receive 10% discount on your second Sailaway experience - simply contact our friendly reservations team to book. Conditions apply.