Australia's leading Eco Tourism operator
on the Great Barrier Reef
Snorkelling & Sailing specialists
Environmental Initiatives
Sailaway has successfully set the highest level of nature experiences on the Great Barrier Reef.
Sailaway holds Advanced Eco Tourism Accreditation and is a Climate Action Leader.
Ecotourism is ecologically sustainable tourism with a primary focus on experiencing natural areas that forests environmental and cultural understanding, appreciation and conservation.
Eco Tourism is an opportunity to increase awareness and appreciation of our natural environment, which we all have a responsibility to do sustainably, there is no better place to experience this than from Port Douglas.
Sailaway recently won the National Sustainability Award for Best Practices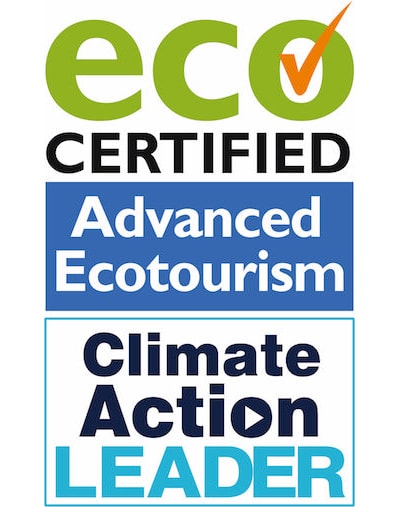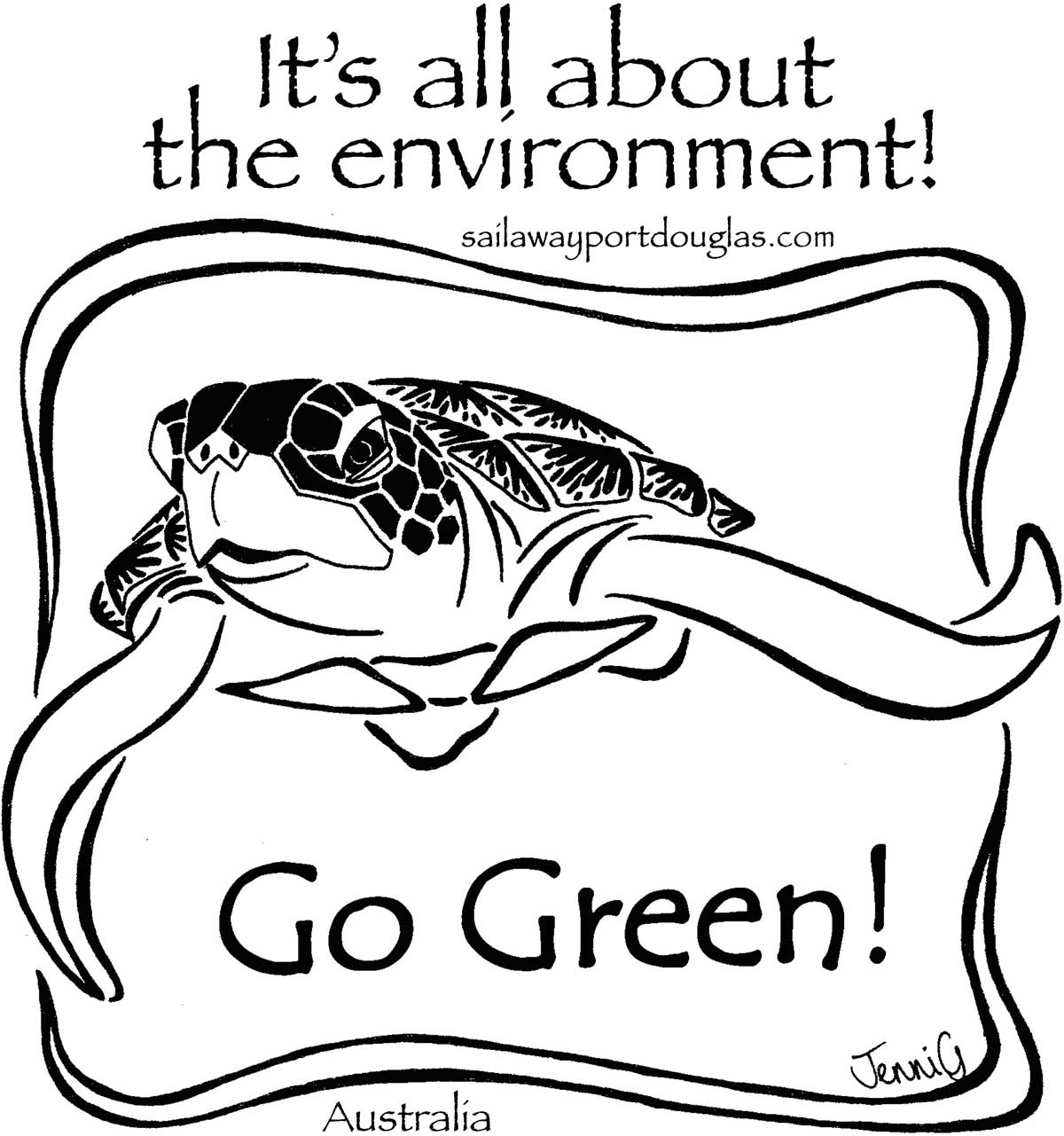 Carbon Offsetting
100% Carbon Conscious
Sailaway employs qualified marine biologists and makes daily records that are sent back to GBRMPA to help with a program called "Eye on the Reef". Our tourism experience has credibility; accurate interpretation from the crew is imperative to guest interaction. This expertise helps us pass on a better level of knowledge to guests who may be experiencing the underwater environment for the first time, and even for those who consider themselves to be knowledgeable already.
"As an owner/operator, I'm in a privileged position to be innovative and proactive when it comes to climate change action. Being green and smart is a successful path for the future as before legislation requires it, we can initiate bigger changes in thinking if we are prepared to absorb increased investment and risk. It's vitally important to preserve our natural assets for future generations and encourage more environmental ambassadors. The goal is for around 2 million visitors to the GBR annually to take up their own climate change action and reduce their individual impacts."
"We have plans to continue with carbon offsetting and will do this through the revegetation of an ex-cane paddock and neighbouring World Heritage Rainforest, which we purchased in 2008. I hope that the continual development of carbon trading and offset schemes will create incentives for more businesses to think and act green. I believe that allowing renewable forestation and carbon offsetting is the smart way forward as the environment can be a sound investment and benefit the future security of our children."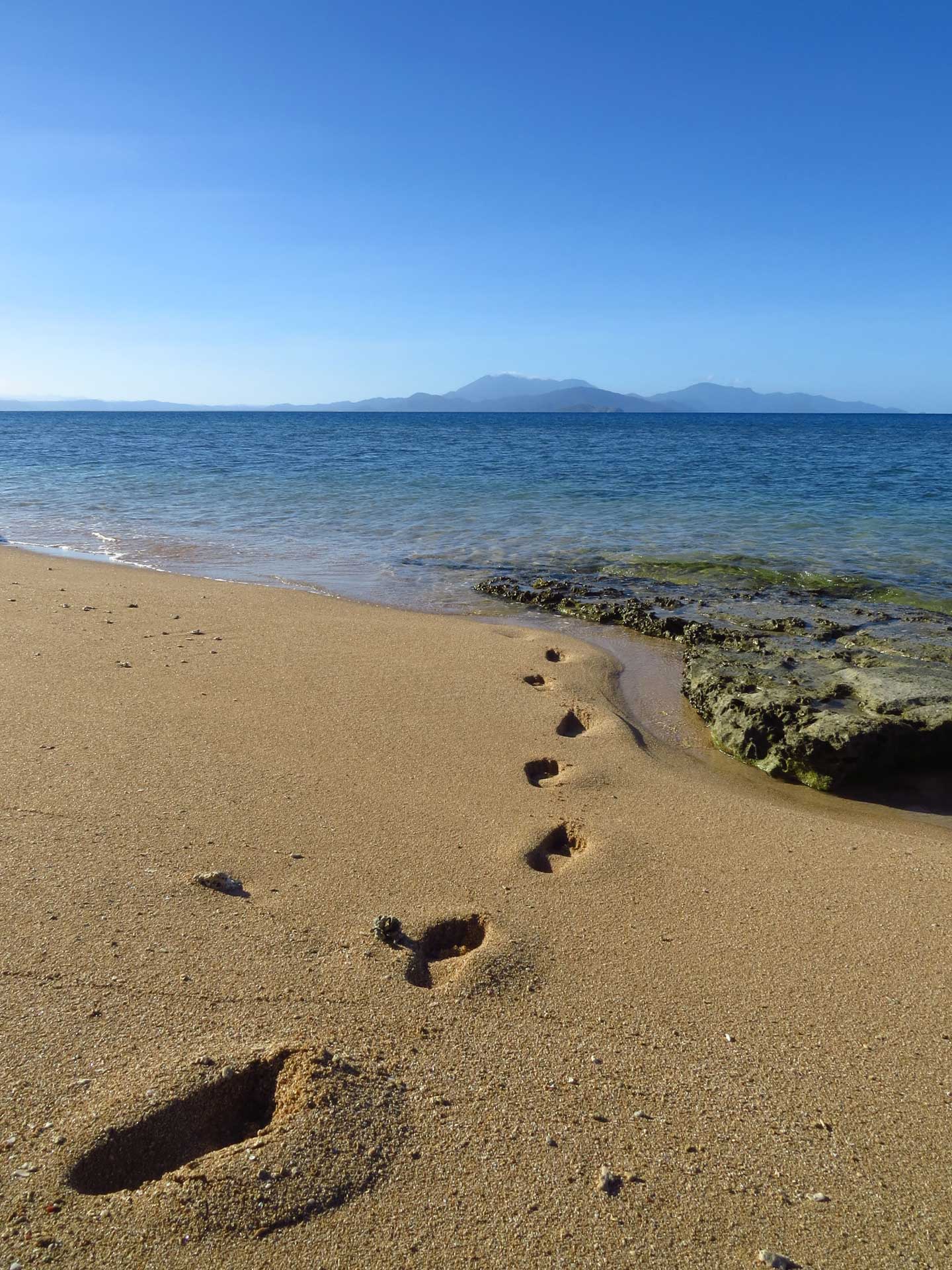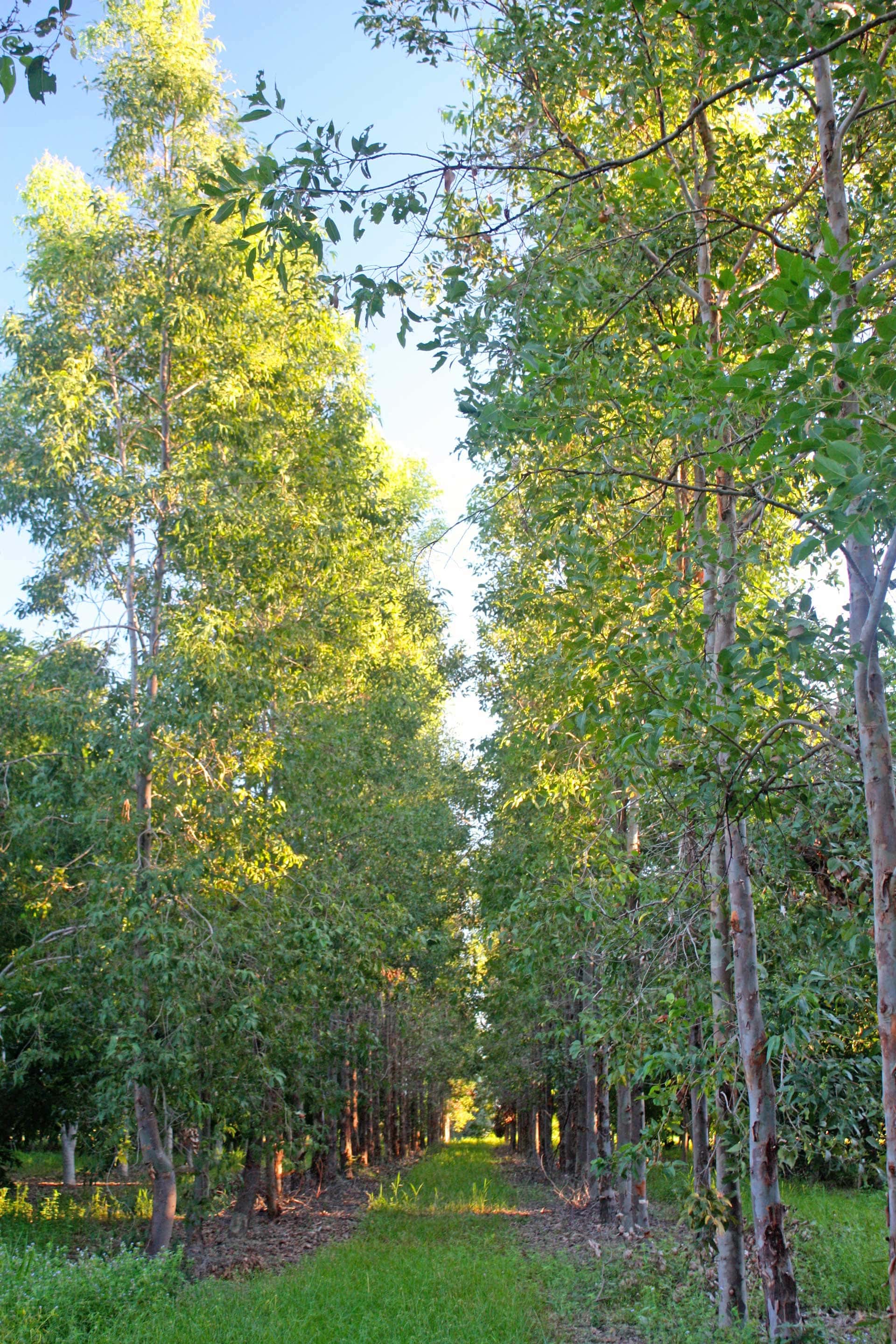 Eco Shamba Tree Farm
For every passenger onboard, Sailaway is contributing $20.00 of the ticket price to local sustainable reforestation and carbon offsetting, neighbouring World Heritage Rainforest. Your awareness and appreciation of our pristine national environment is essential to reduce our carbon footprint.
ECO SHAMBA Tree Farm Port Douglas was established in August 2009 as an environmental initiative.
The location of suitable, high productive land was searched for. The investment and long term commitment was established on 27 Hectares (68 acres) of land, ex cane paddocks close to Port Douglas, adjacent to World Heritage Rainforest and boarding Crees Creek.
Discover Sailaway's Reef Destinations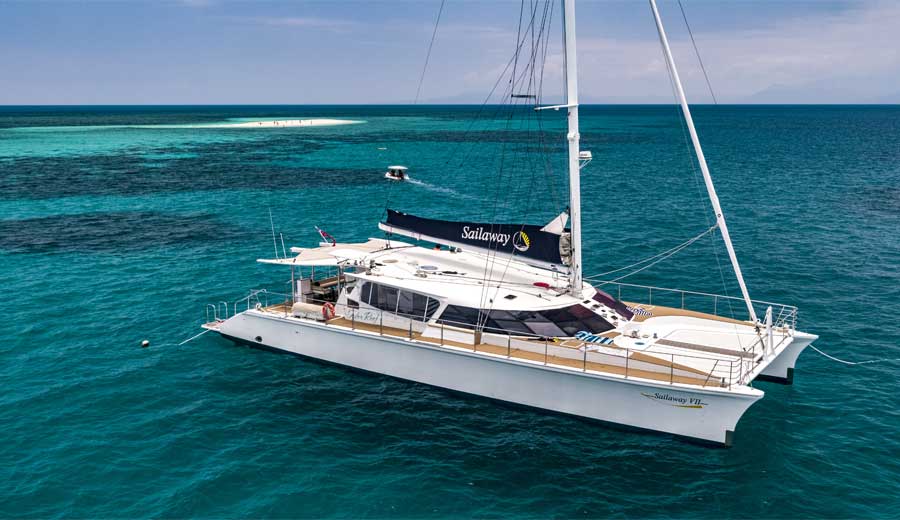 MACKAY & UNDINE CORAL CAYS
The Coral Cays are pure white sand surrounded by a large fringing reef system and crystal clear water.
Sailaway is the only operator from Port Douglas who has access to visit Mackay and Undine Cays. This exclusivity means we have the area to ourselves to explore without restrictions.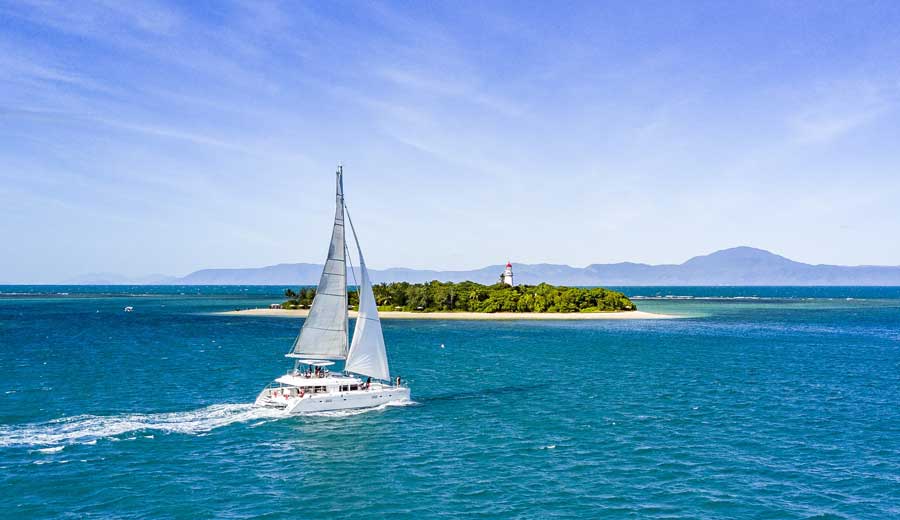 Low Isles
Low Isles is an idyllic Coral Cay island. The reef around Low Isles comprises 150 species of hard corals and is dominated by 15 species of soft corals.
Guests of Sailaway have the opportunity to snorkel in the lagoon of the island with our marine biologist, offering an interesting and informative tour.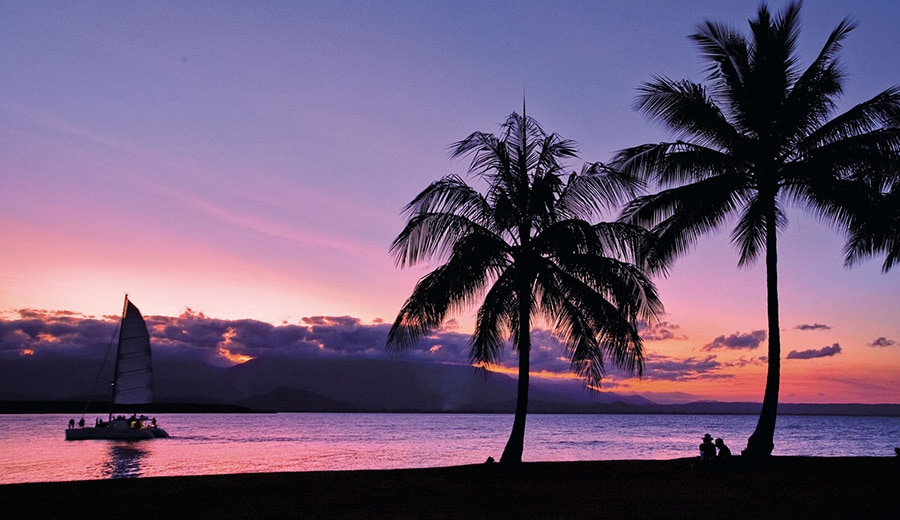 Sunset Sailing
Enjoy the thrill of pure sailing. A must do when visiting Port Douglas is to relax with an exhilarating cruise on board this first class sailing catamaran.
Soak up the peace and tranquillity of a tropical sunset over the Coral Sea as you sail along the coast off Far North Queensland.
Sailaway Loyalty Club
Receive 10% discount on your second Sailaway experience - simply contact our friendly reservations team to book. Conditions apply.