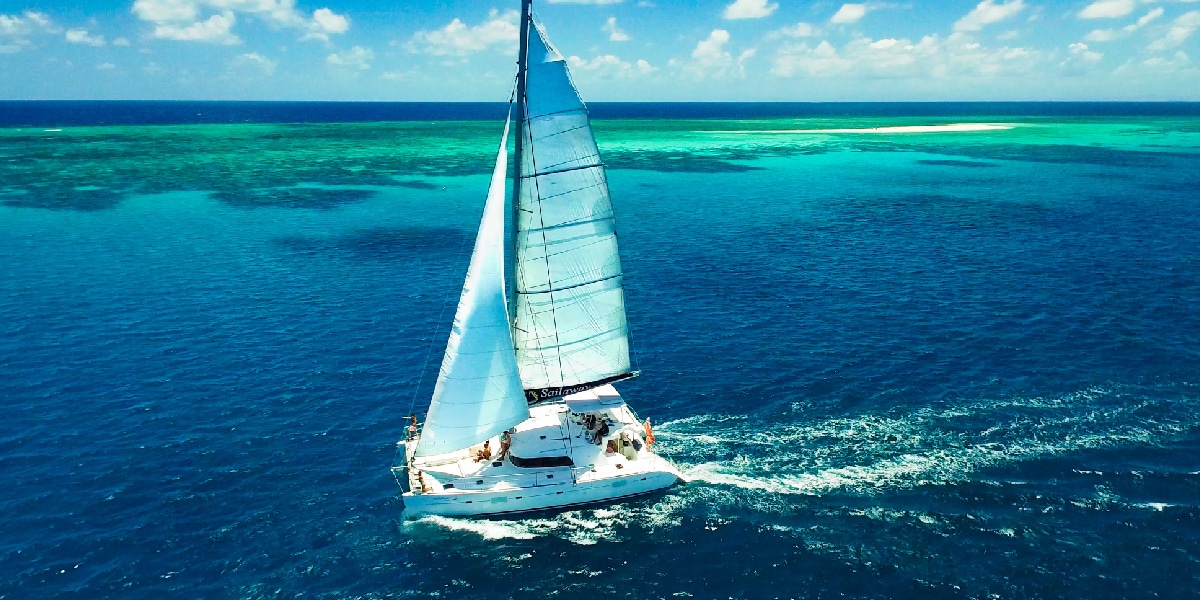 Liveabord Expedition

Liveaboard
Private Liveaboard Expeditions
Feel the Freedom
Barefoot Luxury
3 Day / 2 Night Liveaboard Charter
Spectacular Outer Reef and Coral Cays
Lagoon 500 Luxury Sailing Catamaran
Up to 6 Guests + 3 Crew
Sail – Snorkel – Fly
Fully Inclusive – Private Luxury – Exceptional Service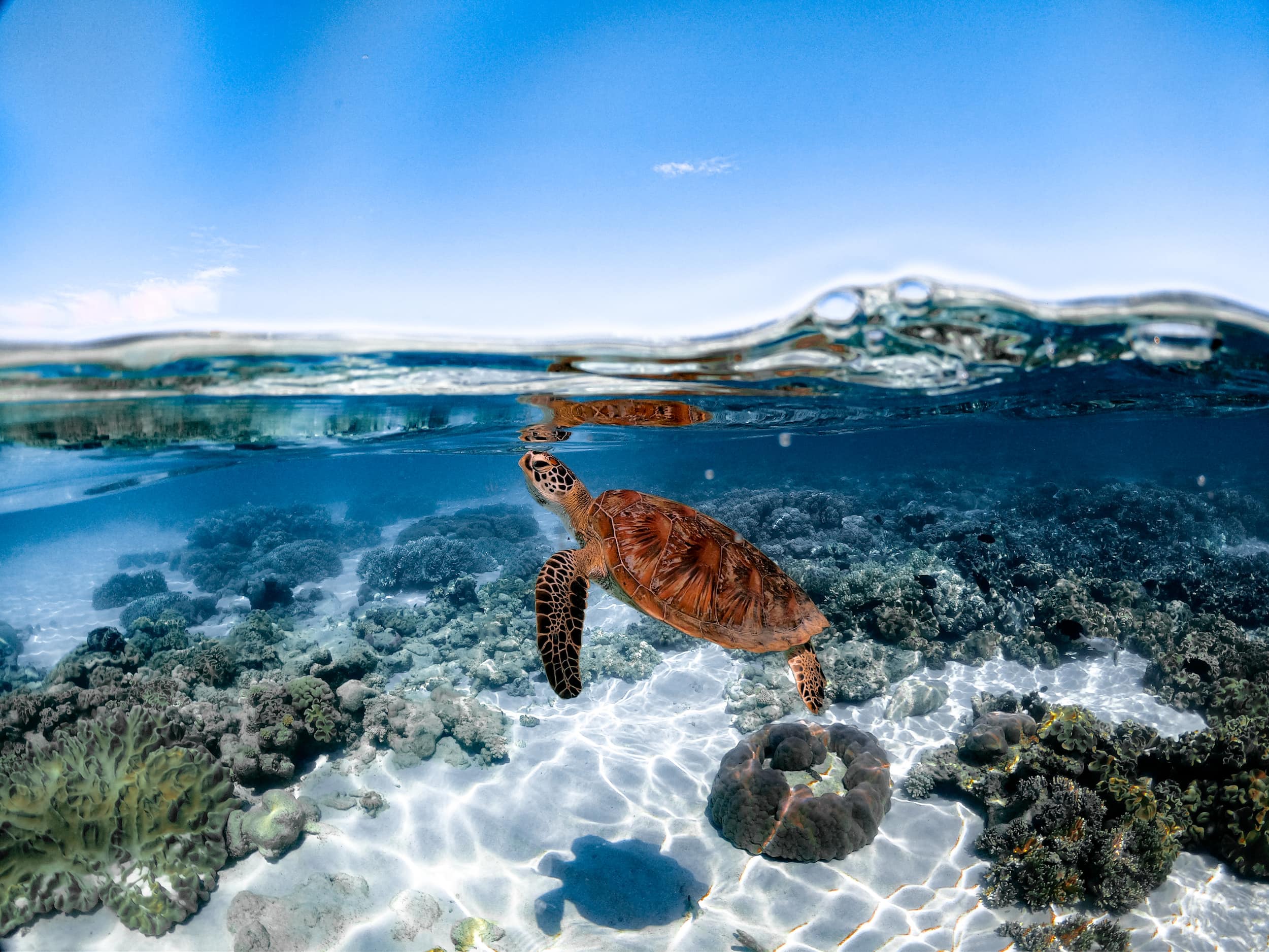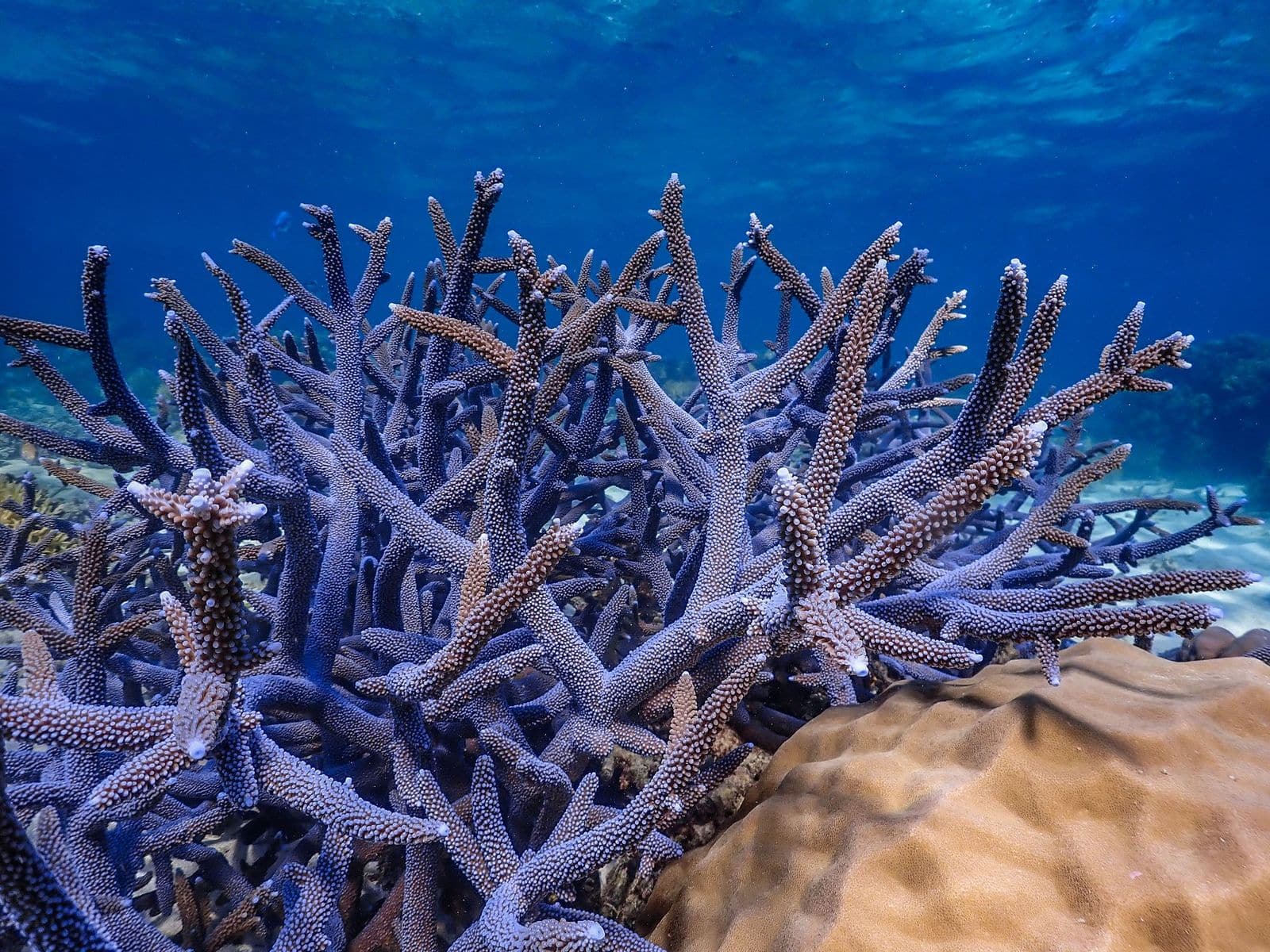 Visiting the reef is a highlight for any visitor to our region. Take it one step further and really do something special and memorable with a liveboard expedition on your own private luxury yacht! Your journey starts with a spectacular sail from Port Douglas to Mackay Coral Cay. This sailing time will allow you to settle into your cabin, unwind and completely relax while experiencing the thrill of pure sailing. You will have stunning views of the Daintree Rainforest and Snapper Island.
Once at the reef, your days are spent snorkelling over coral gardens, exploring the sand cays, swimming in the aqua waters, gliding over the reef tops on the standup paddle boards, relaxing on deck with a good book and getting well looked after by your Sailaway hosts.
Delicious food and chilled beverages are served throughout the charter. We will put together a selection of fresh dishes using local produce and lovingly prepared on board.
To complete your three days of adventure, you have a choice of taking a helicopter scenic ride over the coral sea, from Undine Cay back to Port Douglas. This is an additional charge and is available from April – August. Alternatively, we will set sail to Cape Tribulation Bay where you will be met with your private luxury vehicle and drive through the Daintree Rainforest to your accommodation in Port Douglas.
Please make an enquiry and we will tailor make a charter for you with our signature itinerary, provide the rates, discuss your preferred menu and arrange your return transfers.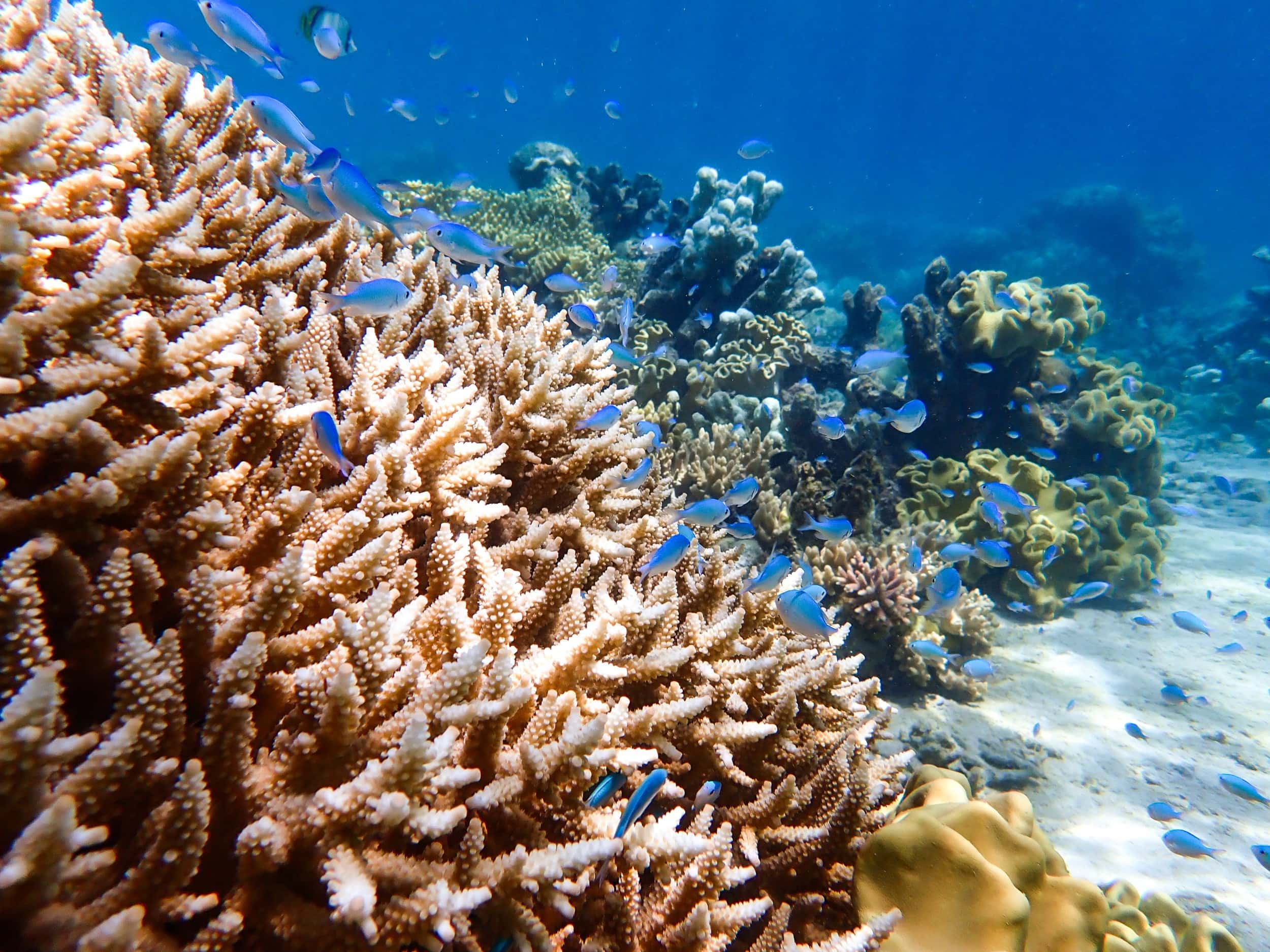 "Sensory Overload": Of the senses, in excess, to experience the ultimate thrill of sensation, to escape into a world of adventure and discovery; to leave civilisation and relax amongst natures' artforms at their most beautiful; to plunge into warm aquamarine seas; to gaze on the magnificence of a rich living coral reef; to witness the dazzling spectrum of fish life; to hear the sound of another world; another dimension; to sense the joy of friendship; to find a new awareness of the important things in life; to feel the energy of freedom.
Realise the Dream!
Sailaway to the Great Barrier Reef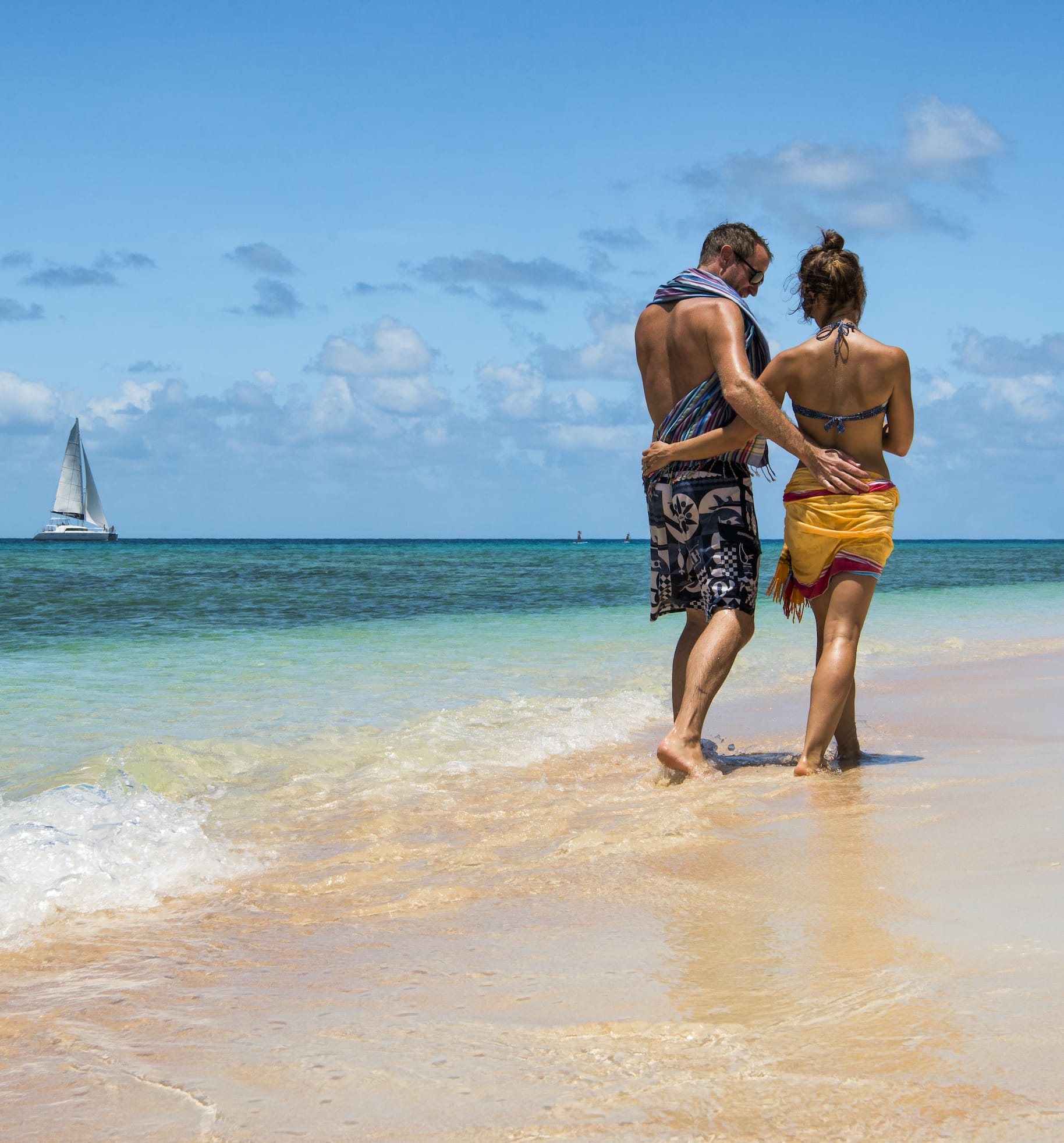 Discover Sailaway's Reef Destinations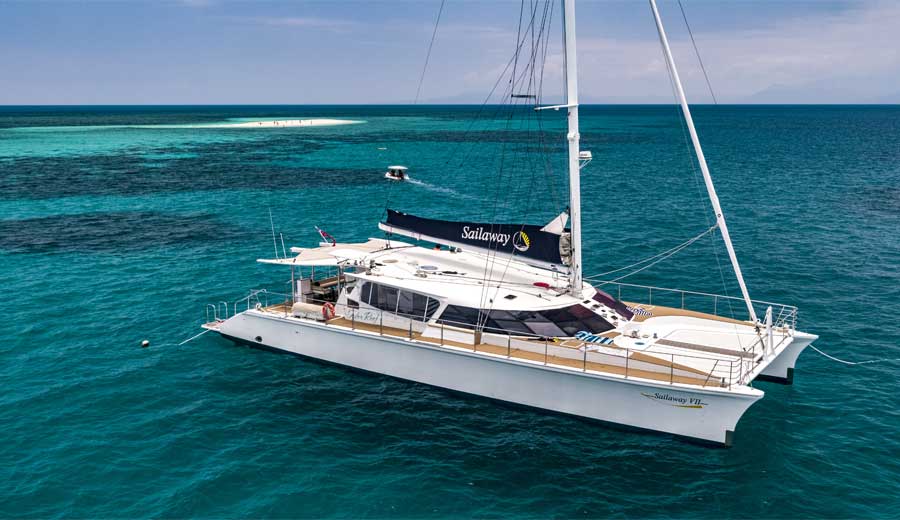 MACKAY CORAL CAY
The Coral Cays are pure white sand surrounded by a large fringing reef system and crystal clear water.
Sailaway is the only operator from Port Douglas who has access to visit Mackay Coral Cays. This exclusivity means we have the area to ourselves to explore without restrictions.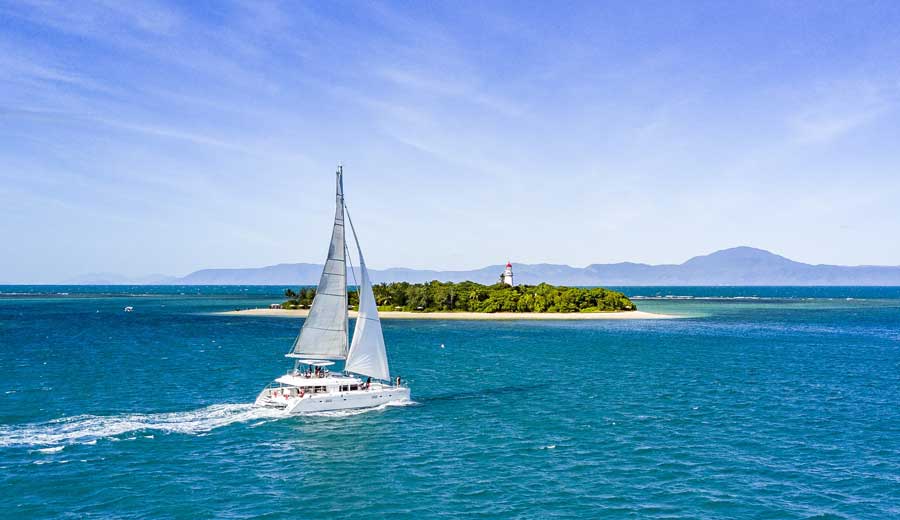 Low Isles
Low Isles is an idyllic Coral Cay island. The reef around Low Isles comprises 150 species of hard corals and is dominated by 15 species of soft corals.
Guests of Sailaway have the opportunity to snorkel in the lagoon of the island with our marine biologist, offering an interesting and informative tour.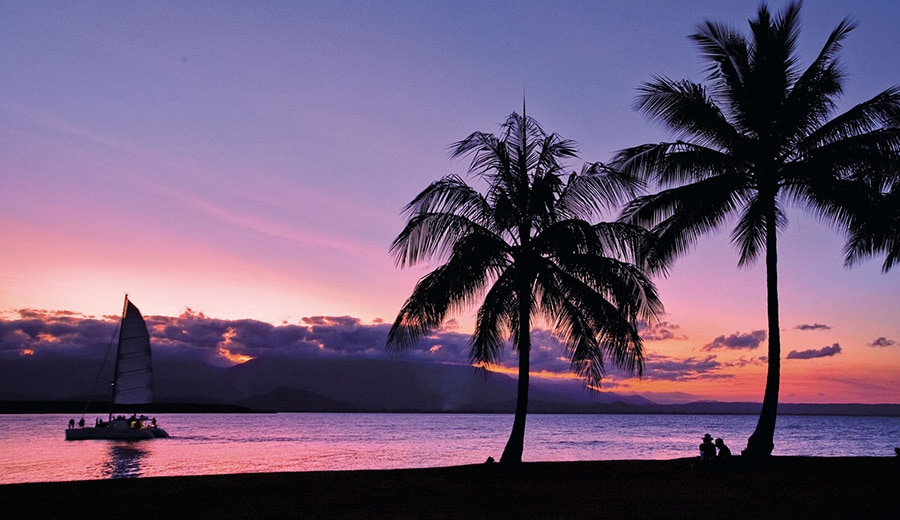 Sunset Sailing
Enjoy the thrill of pure sailing. A must do when visiting Port Douglas is to relax with an exhilarating cruise on board this first class sailing catamaran.
Soak up the peace and tranquillity of a tropical sunset over the Coral Sea as you sail along the coast off Far North Queensland.
Sailaway Loyalty Club
Receive 10% discount on your second Sailaway experience - simply contact our friendly reservations team to book. Conditions apply.