"Stylish – Fresh – Tropical – Modern – Amazing – Blown Away….."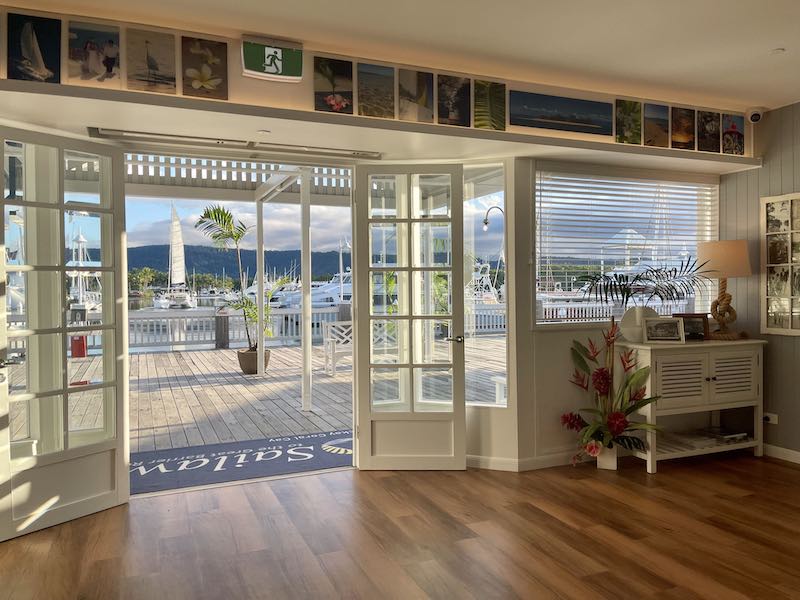 These are just some of the comments made as visitors wander through Sailaway's new location on the boardwalk at Crystalbrook Superyacht Marina.
After over 8 years in their previous location at the Marina, Sailaway has taken a bold step forward to secure this prime location and invest in the future, creating this dynamic new base overlooking their beautiful yachts. With help from Nathan Verri Builders and 4 ½ months of a total make over, Sailaway has created a modern and fresh new space and has brought this Queenslander style building back to life.
Sailaway Boathouse – Gallery – Bookings is the new head office for the Sailaway vessels. With up to five departures daily, this new location welcomes visitors to check in for their luxury sailing and snorkelling experience and sets the standards high for a wonderful day on the Great Barrier Reef.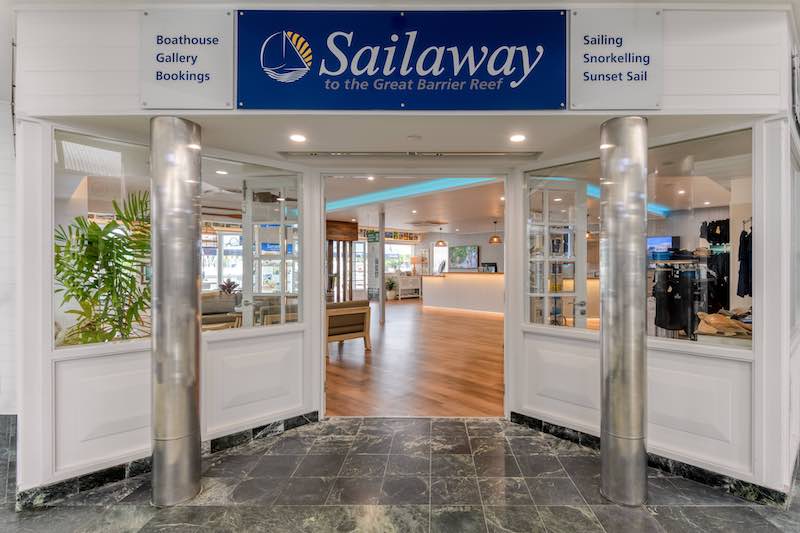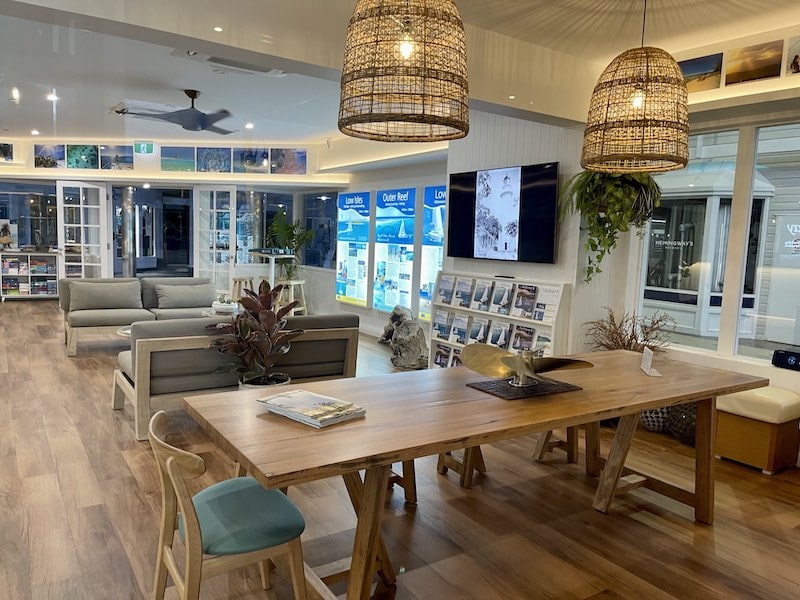 Sailaway Boathouse takes a different approach with stylish furniture, offering an inspiring display of stunning underwater images and sailing adventures to Mackay Coral Cay, Low Isles and Sunset Sailing where visitors can enjoy choosing the experience which suits them best with the guidance from Sailaway's professional Sales Consultants. A wonderful spacious area to browse and perhaps decide to take one of the luxury sailing catamarans for a private charter.
"We're extremely pleased with the outcome, it's exactly as we imagined when we first decided to invest in this new location" says Steve Edmondson, Owner Operator. "After surviving the challenging last two years of business disruptions from the COVID Pandemic, we're confident Sailaway is in the right place to grow and expand our operation".
Recently celebrating 19 years of ownership and winning GOLD for Best Tour Operator at the Queensland Tourism Awards, Steve and Katrina with the support of 29 fantastic staff are ready and excited for a great season ahead. With the return of international and domestic visitors, Sailaway is set to lead the way with Eco Tourism Luxury Sailing and Snorkelling Experiences, being the most relaxing and sustainable way to visit the Great Barrier Reef.